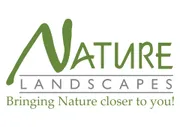 RETAIL EXECUTIVE
Nature Landscapes is looking for a Retail Executive to join our dynamic team in our retail subsidiary, Arbour. Reporting to the Retail Development Manager, main responsibilities will include engagement with customers, education on the best practices for plant maintenance and maintenance of products and store front.
For more information on Arbour, kindly refer to https://www.facebook.com/ArbourSG
Job Description:
Engage in sales activities with walk-in & internal customer
Ensure customer satisfaction by providing prompt, excellent service and support.
Attend to incoming calls or emails
Maintain clear product display with price tag and information board
Maintain cleanliness of retail areas sand storage premises.
Carry out monthly inventory stocktaking, and weekly/ monthly re-ordering of low stock items
Manage sales transactions via ERP system/ POS systems and submit sales receipt to the accounts department
Job Requirements:
Customer service skills and communication skills
Team player and results-driven
Well-organised, proactive and meticulous
Candidates with interest in gardening will have an advantage
Willing to work retail hours, weekends and on scheduled public holidays
Possess at least Professional Certificate/ NiTEC, Diploma/ Advanced/ Higher/ Graduate in any field
Candidates with at least 1 year of related working experience will have an advantage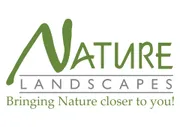 ASSISTANT PROJECT MANAGER
Nature Landscapes is a leading landscaping company in Singapore. Recognised for its high standards, good work and capabilities, it has received numerous industry awards and prizes for its excellent projects, quality maintenance services and contributions to the landscapes and construction industry.
Reporting to the Operations Director, the Assistant Project Manager will be responsible for the overall direction, coordination, implementation, execution, control and completion of specific projects ensuring consistency with company strategy, commitments and goals of the company.
Job Responsibility:
Maintains safe and clean working environment by enforcing procedures, rules, and regulations.
Controls project plan by reviewing design, specifications, and plan and schedule changes; recommending actions
Develops project objectives by reviewing project proposals and plans; conferring with management.
Controls project plan by reviewing design, specifications, and plan and schedule changes; recommending actions
Determines project responsibilities by identifying project phases and elements; assigning personnel to phases and elements; reviewing bids from contractors
Determines project schedule by studying project plan and specifications; calculating time requirements; sequencing project elements
Any other relevant duties
Job Requirements:
Min of Diploma in relevant field
Min 3 years of relevant project co-ordination or management experience
Candidates with horticulture experience will have an advantage
Excellent team player and highly dependable
Hardworking with a strong sense of urgency and accountability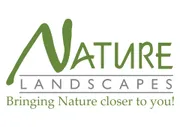 SALES OPERATIONS ADMINISTRATOR
The Nature Company is currently looking for a Sales Operations Administrator to join our dynamic team. Reporting to the Business Development Manager, main responsibilities will include matters related to sales operations, and provide marketing and administrative support to the team.
Job Responsibility:
1. Sales Operations
Involved in the preparation of sales / procurement documentations. This includes quotations, sales order, purchase orders, tax invoices and delivery orders
Monitor and coordinate procurement and sales process from purchase, sales and delivery to customer
Responsible for matters related to sales liaison with merchants for product orders and delivery dates
Coordinate with principal manufacturer for restocking on company's brand of products. Additionally, coordinate with logistics service provider for the delivery of products
Manage enquires from mobile and digital platforms, and provide customer service for both end consumers and merchants
Perform sales analysis data compilation and stock inventory management
2. Marketing and Administrative Support
Provide relevant marketing support, for EDM and social media content management
Involved in the management of eCommerce platforms
Render assistance on product development. Examples include data compilation and computation
Serve as the main point of contact to other affiliate companies
Render assistance in general administrative duties. This includes filing, archiving, documentation, compilation of meeting minutes etc.
Other ad-hoc duties as required
Job Requirements:
Meticulous and organized for sales analysis data compilation
Proficient in the use of Microsoft Office (Word, PowerPoint, Excel)
Team player and possesses strong written and communication skills
Independent, responsible and diligent

SALES EXECUTIVE (SPORTS TURF & HORTICULTURE)
Centaur Asia Pacific (Singapore) is looking for a Sales Executive to be responsible in maintaining our current accounts, generating new leads, and meeting sales goals within the Golf Course Maintenance, Landscape Maintenance, Sports Turf Maintenance & Horticultural Maintenance markets in Singapore.
You will report to the Deputy General Manager with primary duties including responsible for the sales and services of our fertilizers and chemicals products under our distribution in Singapore. Other duties include
sales presentations, product demonstrations, product trials, as well as negotiating contracts with potential clients. Prepare and submit weekly and monthly reports.
Experience in horticulture, landscape/turf maintenance and/or nursery is preferred. To be successful in this role, you will also need to have a comprehensive understanding of the sales process and its dynamics, superb interpersonal and communication skills.
Job Description:
Visit clients & potential clients to establish a rapport, strengthen communication & cooperation, evaluate their needs, and promote products and services, bring solutions to them.
Give sales presentations, coordinate sales efforts with marketing programs.
Understanding and promoting company programs.
Assist to determine price schedules for quotes, Tenders, promotions, and negotiations.
Prepare & submit quotations, sales contracts & tenders.
Maintain current clients' accounts, communicate with them on credit terms and products information, prices & stock availability.
Liaise with products Principals to make sure goals are clear; vision is aligned with objectives.
Identifies business opportunities by identifying prospects and evaluating their position in the industry, researching, and analyzing sales options.
Prepare weekly and monthly reports.
Requirements & Preferences:
Candidates should ideally possess a Diploma in Landscape Maintenance or equivalent. Experience or knowledge in Agriculture or Landscape will be considered.
Candidates with WSQ Landscape Supervision will be an added advantage
At least 3 years of relevant sales experience. Fresh diploma/degree with interest in horticulture, turf maintenance business is also welcomed to apply.
Good written English, verbal communication skills & a team player
Great networking skills and an inquisitive mind.
Functional competencies in Microsoft applications including Word, Excel and Outlook. Knowing PowerPoint is an added advantage.
Prepare reports by collecting, analyzing, and summarizing information.
Physically fit and able to work outdoors under the sun.
Able to work in a fast-paced environment, self-motivated & driven.
Holds a Class 3 driver's license with own vehicle preferred.
Independent, responsible and diligent
Members are invited to submit their available job vacancy for a complimentary job advertisement posted on this webpage. Please submit to Secretariat@lias.org.sg.